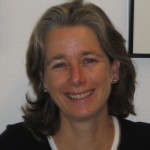 Brigitte F.P. Lhoëst LL.M.
Mobile number
+31 (0) 627 13 92 92
E-mail
info@internationaal-familierecht.nl
Languages
Dutch native speaker. Fluent in English, French, Spanish and German
Education
Utrecht University (Masters degree in Civil Law, and a Bachelors degree in Spanish Language and Literature),
Leiden University (Masters degree in Notarial Law),
Maastricht University (Postgraduate degree in Law and Linguistics),
Mediation training at the Nederlands Mediation Instituut
---
Brigitte Lhoëst specialises in advising on international family law, with an emphasis on (international) marital property law and (international) inheritance law. Next to her activities for International FamilyLaw Advice, she gives lectures and regularly publishes articles about international family law and international inheritance law in the law periodical Estate Planner Digitaal and other law reviews.
For the  last nine years she was senior advisor international civil law at the Notarial Legal Office of the Koninklijke Notariële Beroepsorganisatie in The Hague. In this capacity she advised notaries on all legal questions concerning international family law and international inheritance law. She has been teaching (international) family law at the Universities of Maastricht, Leiden and the Dutch Antilles.
About her activities for International Family Law Advice: " During my career I was struck by the difficulties legal professionals and private individuals encounter when they face cross border legal questions. Frequently asked questions are: I want to divorce, which court has jurisdiction? Which law is applicable on my divorce and on my matrimonial property regime? My parents live abroad, which law is applicable on their inheritance? I like to use my knowledge and experience to answer questions about these challenging subjects. You can count on a professional and practical approach, integrity and confidentiality."